---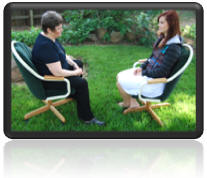 Reincarnation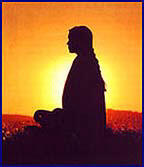 Regression Therapy
---
Other Life Reading -or- Regression Therapy
Reincarnation, literally "to be made flesh again", is a doctrine or metaphysical belief that some essential part of a living being (in some variations only human beings) survives death to be reborn in a new body. This essential part is often referred to as the spirit or soul, the "higher" or "true" self, "divine spark", or "I". According to such beliefs, a new personality is developed during each life in the physical world, but some part of the self remains constant throughout the successive lives. (Theosophy and reincarnation )

Things that happen in other lives can dramatically affect how you live your life today. Relationships, health, social situations, personality and more can be determined by past life experiences. When you discover what those interactions are, it can explain and even provide the information you need to make positive changes in your life. Whether it be through a reading or a direct experience, there is much to be learned through exploring other life experiences.

Below are the types of past life readings and regressions that I offer. After you have decided which type of service you wish to have, check on the pricing for the delivery mode that best works for you: In Person, by Telephone, by E-Mail or snail-mail. Then contact me. Make certain you clarify what type of service and delivery system you want to use.
---
PAST & FUTURE LIFE EXPLORATION SERVICES

Direct Other Life Readings

Where, when and under what circumstances have you lived before?
What influences do those other lifetimes have on your current life?
How can you use this information as a tool to understand and structure your life experiences?
You will receive:

Intuitive readings of another lifetime you have lived
As many details about that lifetime as your guidance allows
An analysis of how the components of the past and current lifetimes fit together to tell a whole story
Suggestions of what the information about that lifetime means for you
Ways to use this information in your daily life

This service is available through any of the delivery services listed below
Feel free to contact me for more information...

Regression Therapy

I prefer to call this "Other Life Exploration" since you can go anywhere in time and explore your experiences/lifetimes
A session where you experience a previous lifetime through a guided meditation
You will have direct interaction with, and retain memories of, another lifetime
You can visit important events in that lifetime
You can explore the lessons you chose to address in that lifetime, and discover how they impact your current life
This process helps you interact with the lifetime itself to better understand how the events, emotions, and experiences relate to today's experiences

More than either a logical or intuitive analysis

Have a direct dialogue with the lifetime, and its parts
You can work on

Health issues
Relationships
Social and business situations
Personal and soul goals
Skills, abilities and insights
Almost anything you wish to address

This service is only available during a personal visit. Since this is an interactive process, it is essential that it be conducted as a one-on-one session.
Feel free to contact me for more information...

back to top
DELIVERY MODES
E-Mail

Analysis

You may e-mail a question to me to receive a written response to your past life questions. Contact me at ldenyer@netzero.net with your questions. I will send you a written response.

$65
Telephone

Analysis

You may call me on the telephone for a direct psychic reading about a past life of your choice. Send me an e-mail at ldenyer@netzero.net to ask for my telephone number and set an appointment time.

$35 per half hour
In Person

Analysis or Therapy

If you are in a position to visit my home in California, you may have a personal, one-on-one Session. Please send me an e-mail at ldenyer@netzero.net to ask for my telephone number and set an appointment time.

$65
Snail Mail

Analysis

You may contact me, then provide the information requested by snail mail.

Include your questions regarding the lifetime or personal question related to another lifetime. I will spend time with it. and record my impressions, answering your questions in a written document. Remember that the energetic frequencies discovered during a session can be influenced by your recent interactions with the item, affecting the reading. So be very clear with your questions and your intent when you send your item.

$65
Coming to You

Analysis or Therapy

Or I Can Come to You

If it works best for you, I can come to you!
To do this, you must provide

My travel expenses
Lodging expenses
A minimal number of clients, each paying separate fees for services rendered. The minimal number is dependent upon your location and my total time away from my office.

You can mix and match my various services to take full advantage of my expertise. These services must be planned in advance, to be certain I have whatever is needed to render these services.
This can be a fun, informative and rewarding experience
Make it a party!

You can even set this up as a party atmosphere where you host multiple people for various services.
You can receive a significant discount for your help.

Variable

You must contact me for details

back to top